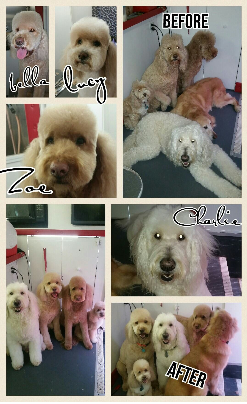 Leading the Industry
Pets are a major portion of our lives; we treat them like family because they are. Opening in 2008, Posh Paws Mobile Spa is not your typical mobile grooming business. Our focus on education, style, technique and providing the top pet products, keeps our clients looking and feeling their very best.
We measure our success by the happiness of the pets and their owners. For us, it is all about being attentive and responsive to the needs of pets and wishes of owners. If there is a smile on a face and a wagging tale, we know we've done a good job.
Our larger mobile grooming units are perfect for multiple dog homes. Pets can stay together and feel more at ease with their brothers and sisters close by.